A good-sized crowd gathered at the Ketchikan Rod & Gun Club on May 6 for the third-annual Marksmanship Challenge organized by the Joseph T. Craig Post 3 of the American Legion and sponsored by Providence Properties.
"We had a really great showing," said Daniel Jones, the event organizer and a past commander of Post 3.
In addition to pistol and rifle competitions, the Marksmanship Challenge included vendor opportunities, food and a fundraising raffle that raised more than $6,400 for the American Legion.  
"We made more money this year than we did last year, and we made more money last year than we did the first year," Jones said. "So it's growing. Word's getting around. We're getting more and more competitors coming out.
"The competition was tighter this year," he continued. "I think the difference between first and second place was less than one point. So that's pretty good."
Anderson Ernest won the Top Pistol honors in the challenge, according to Post 3 information. Chris Long earned the Top Rifle designation. The Overall Top Shot award for the best combined pistol and rifle score went with Kenneth Mobley.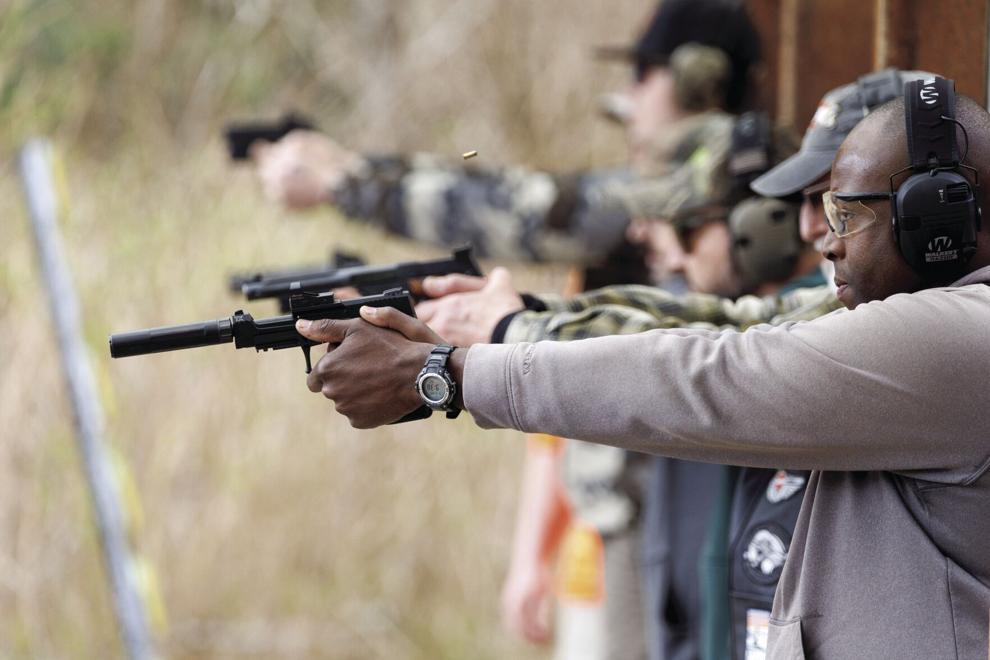 The event also featured the Sons of the American Legion Inaugural Jim Van Horn Youth Challenge .22 competition, which had four competitors.
Jones said that the young lady who won that competition received a .22 rifle donated by an American Legion member.
The marksmanship events were followed by a raffle of more than $5,000 in items contributed by local merchants and some vendors in the Lower 48.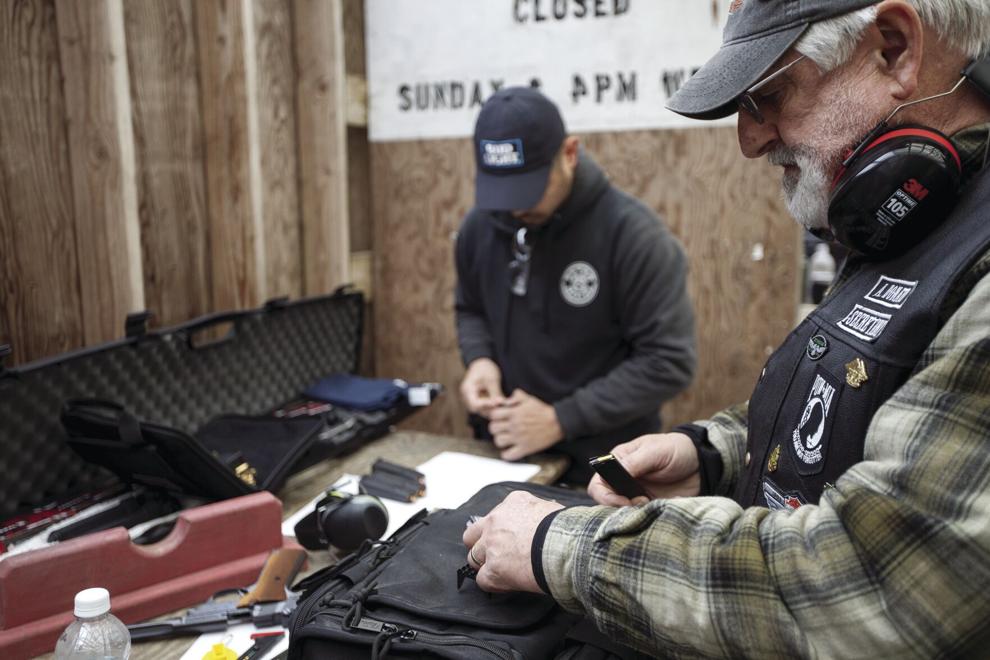 There was still a good crowd at the range as the raffle concluded and event organizers began to take down the Post 3's new custom-printed outdoor canopy that had been set up for the challenge.
"It was a pretty great day for everybody involved," Jones said later.