Apparently Killer Whales are one creature that will stand a good chance of surviving a Zombie Apocalypse.
Three of the fastest finishers of the Zombie Run at Ward Lake on Thursday were members of the Ketchikan Killer Whales age group swim team. Cross country running standout Henry Vail was the lead finisher but among the lead group of survivors were Killer Whale members Evan Dash, Rocco Meredith and Ryan Elerding.
Some of the Killer Whales survived by being ruthless.
Elerding, who was the top female finisher, starting the race with a friend. She finished alone.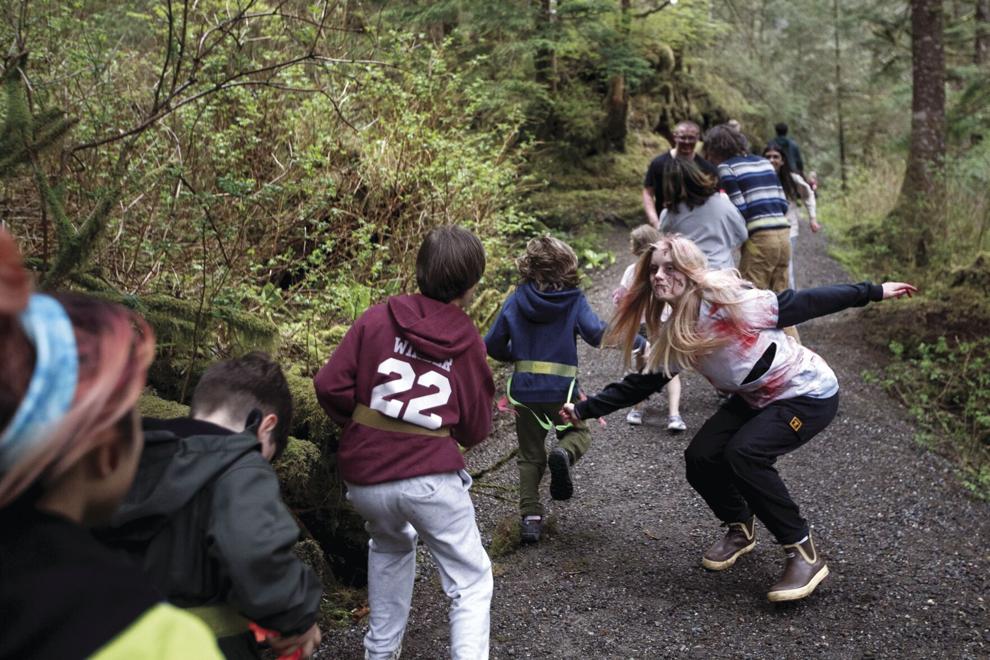 "When we ran, she fell behind, and I lost her," Elerding said. "I was shoving people into the zombies, so I could get around them. When the zombies went for my belt, I'd just shove them, and whack their hands out of the way."
Runners had flags on their belt and they attempted to avoid having the flags pulled by a group of suspiciously fast zombies hidden along the trail around Ward Lake.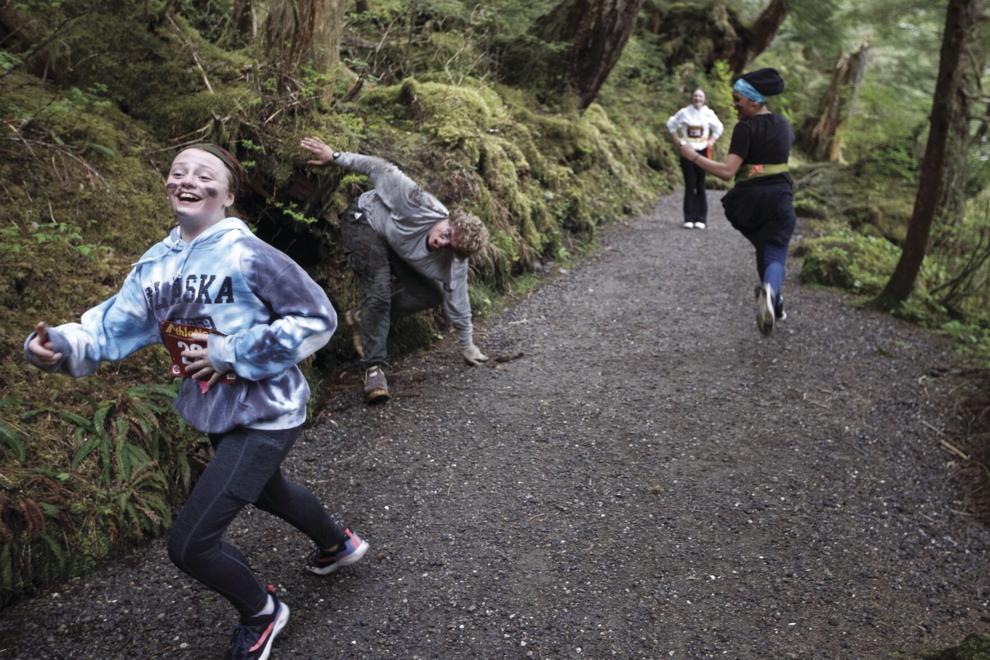 The zombies were able to collect flags from a majority of the runners, but the 9-year-old Meredith managed to reach the safety of the picnic shelter unscathed, just behind a trio of older runners.
Meredith claimed he didn't use a lot of strategy for getting past the most of the undead, saying "I just went past them."
But facing the final Zombie Boss guarding the bridge over the final creek before the finish, Meredith took a detour.
"I went through the river," Meredith said.
From the very start of the race, as a yelling and screaming group runners and walkers left the safety of the picnic area, zombies lurked behind trees and dashed out attempting to grab flags. Race participants often circled off trail to get past the zombies, who were once living members of the Kayhi track and field team.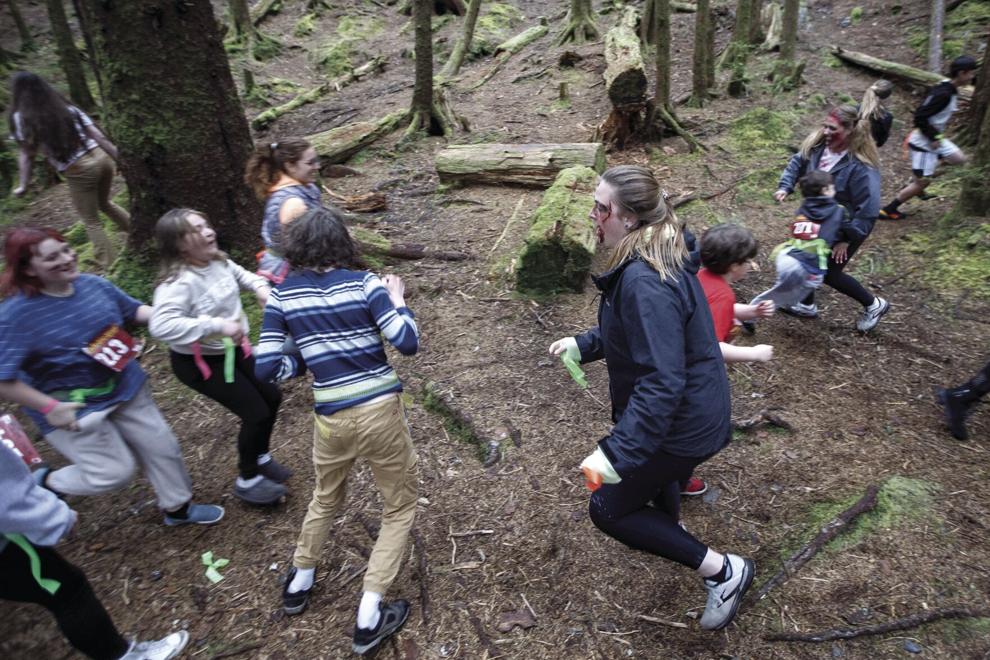 The zombies themselves didn't seem to know what caused their predicament, but a coach surmised that there had been a toxic spill in the lake before the team decided to go for a group swim.
As family and friends stood watching and waiting at the finish area for their loved ones, screams could be heard ringing out around the lake as the zombies attacked. Only the participants who willingly signed up to face the challenge of running around the lake seemed to be targeted by the zombies. People tented in the nearby campgrounds were given sanctuary.
Race results weren't immediately available Thursday night, but everyone that survived was a winner.
The race is a fundraiser for the Kayhi track and field team, the members of which are expected to recover in time to compete in the Ketchikan Invitational on Friday and Saturday at Fawn Mountain.