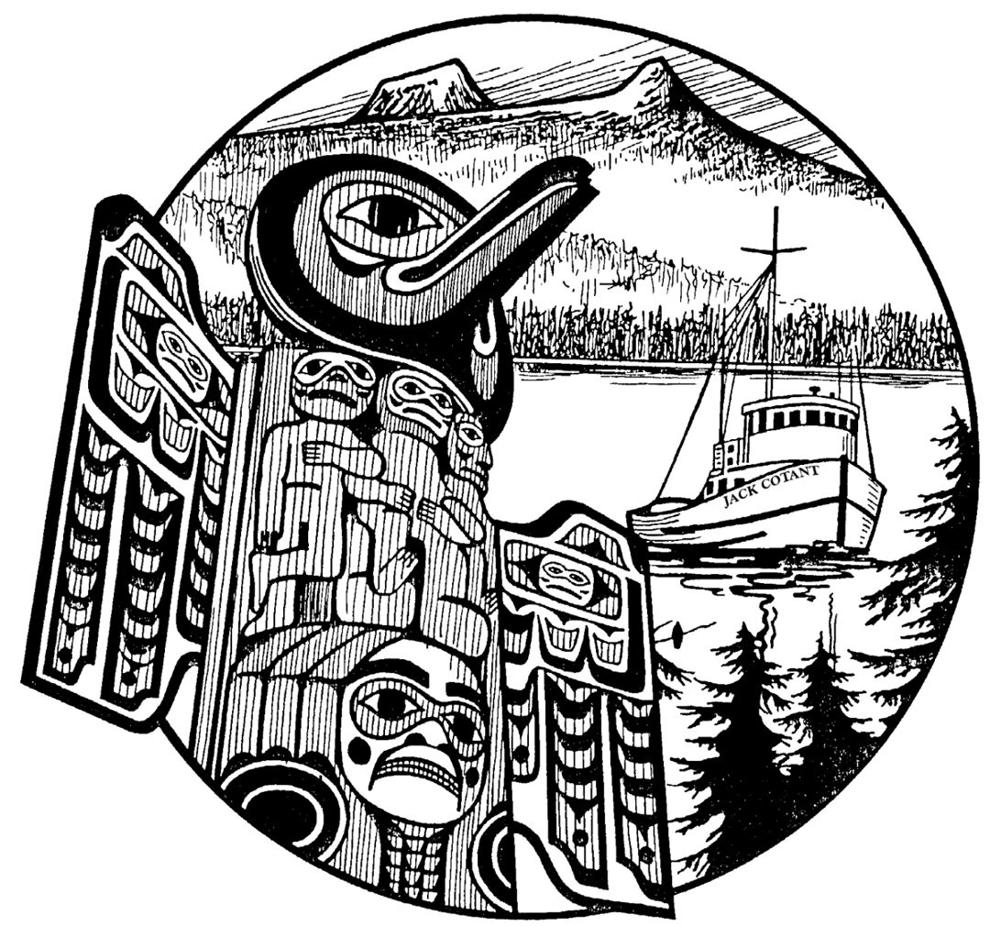 The Ketchikan School Board on Wednesday unanimously extended Superintendent Michael Robbins' contract by one year and approved several proposed modifications to his contract with no discussion save for a brief summary of the changes from Board President Stephen Bradford.
Under the revised contract, Robbins' monthly car allowance has been doubled to $500 and he can "cash out" five additional days of unused personal leave per year. The contract also includes a 2.5% cost-of-living adjustment starting on July 1, 2024.
Wednesday's meeting also was Jack Zink's last as the board's student representative. The board recognized him with a proclamation — and with another proclamation for his receipt of the Association of Alaska School Boards' June Nelson Memorial Scholarship. The scholarship awards $1,500 to 15 Alaska public school students, named in honor of June Nelson, a long-serving school board member from Kotzebue.
Zink's friends brought a sign with them to the meeting — "Congrats JACK! No more meetings! VOTE to end school now!" — which Zink said after the meeting was a "total surprise."
The board presented Zink with a "college survival kit" in a blue bag adorned with polar bears, including ramen, highlighters, a frisbee and, per his mother, his favorite sour gummy worms, Board Member Diane Gubatayao explained. The board and superintendent thanked him for his dedication to the role and positivity.
Zink thanked the board and shared his mixture of excitement to continue his academic career with his sadness to be leaving the board.
"When I heard you hit the (gavel to call the meeting to order), my first thought was, that's the last time I'm going to hear that," he said.
He thanked the community, the district and the board for their support.
"Throughout my K-12 education, you guys as a school district have supported me and helped me, and even the community themselves, always supporting through fundraising and showing support in every different way. It's been amazing. I coudn't imagine any other place to grow up and to get my education," said Zink. "I'm honored for you guys to have let me be in this position. This position is super important for the students. And it gives them a voice, and it feels like they are heard — and they are — through me. … It's an amazing opportunity, and I'm really grateful I've done it."
The audience met his remarks with applause.
During her comments at the end of the meeting, Board Clerk-Treasurer Nicole Anderson added: "You will do amazing things. And hopefully it won't be the last time you hear that gavel, because someday you could be sitting in that very seat pounding the gavel."
The body otherwise unanimously approved all business on its agenda, scheduling meetings for July 12, Nov. 8 and Dec. 6 and adopting all items on the consent calendar.
Board members in their comments commended the district for its defense in a "tribal values" lawsuit that recently concluded in the district's favor. Bradford, a former lawyer, explained that although Alaska is one of the few states in the country that allows the prevailing party in a lawsuit to recoup some legal expenses, suits over constitutional issues are not eligible for such reimbursements, and as such the district does not expect to reclaim its expenses.
Also, the board's ad-hoc Strategic Planning Committee explained that they would like to solicit ideas from the community about what to include in the next iteration of the board's strategic plan. Board Member Tom Heutte, who sits on the committee, described a tentative timeline of presenting a list of goals to the public for feedback in September, convening the committee in October and November and adopting a final plan by December to avoid conflicts with the budgeting process.
The board adjourned at 7:42 p.m.