The Inter-Island Ferry Authority on Wednesday welcomed its one millionth passenger since the ferry service began operating between Ketchikan and Prince of Wales Island in 2002.
IFA General Manager Ron Curtis waited atop the ferry loading ramp at the Ketchikan terminal on Wednesday as passengers and vehicles boarded the IFA vessel Prince of Wales for its 3:30 p.m. sailing to Hollis.
Curtis rode the boat from Hollis to Ketchikan on Wednesday morning because he realized that, with seven more bookings, the millionth passenger would walk on in Ketchikan for its return sailing that afternoon.
"I jumped out of bed in the morning and jumped on the ferry," Curtis said.
As passengers arrived at 2:30 p.m., Curtis counted no-show bookings against walk-on passengers to figure out the IFA's all-time total passenger count in real time.
At 999,999 he announced: "it will be the next person to get on the ferry."
Chance Headley approached the purser's station with his younger brother Tymber Hubble close behind.
Headley and Hubble traveled from Ketchikan to Hollis on Wednesday to attend their sister's high school graduation in Craig at 7 p.m. on Thursday.
Headley is visiting family in southern Southeast from where he lives full-time in Wichita, Kansas.
Curtis shook Headley's hand and presented him a voucher for free, round-trip Alaska Airlines tickets for any destination where the airline flies.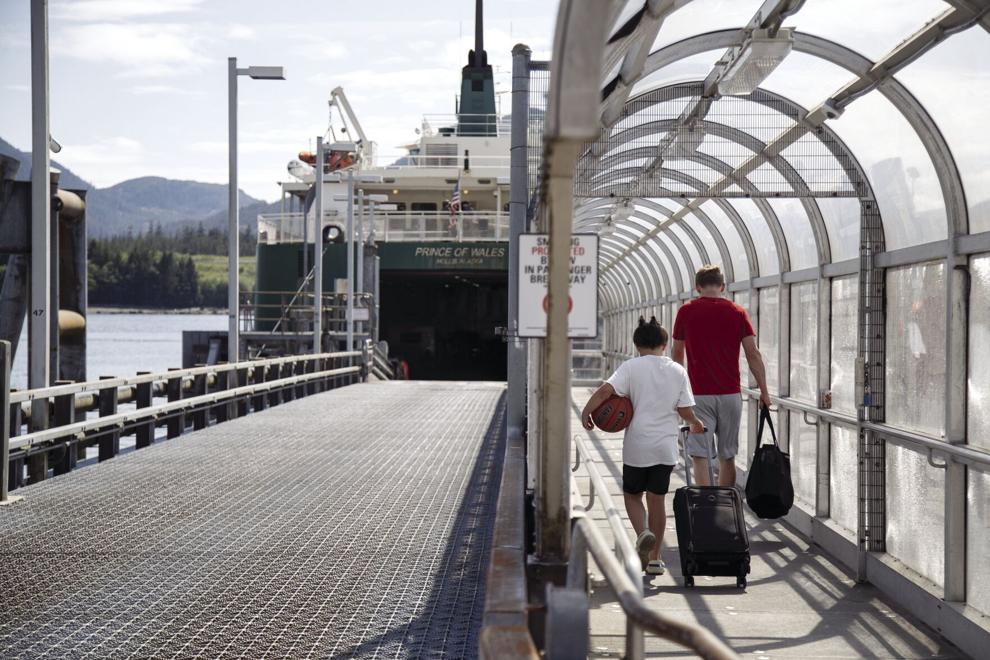 As chance would have it, Headley was the 118th passenger to board in Ketchikan on Wednesday. With 120 passengers on the Prince of Wales voyage Wednesday, IFA reached 1,000,002 all-time passengers.
In January 2022, IFA commemorated the 20th anniversary of its first crossing between Prince of Wales and Revillagigedo islands. IFA launched the Prince of Wales, its first ferry, for the first in-service sailing on Jan. 12, 2002.
According to Curtis' February presentation to Southeast Conference in Juneau, IFA transported 48,000 passengers in 2022. That's IFA's highest passenger count since 2011, and brought IFA's highest-ever annual revenue, Curtis said.
He said in February that the IFA ferry Stikine has been in the Vigor Alaska shipyard receiving $4.64 million in repairs that cost 33% more than IFA anticipated.
Curtis estimated during his February presentation that IFA's millionth all-time passenger would travel in May. Curtis said at that time that he hoped the Stikine would be back in rotation to service the millionth passenger.